Transforming Data Into Insight
Transforming Data Into Insight
September 19 , 2023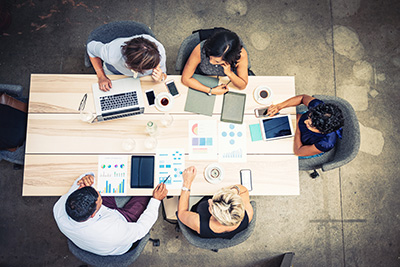 Industry: Midsize, Manufacturing Company (Retail)
Client Overview
The owner of a privately owned company maintained five data streams that captured more than 30,000 transactions plus shipping per month.
The streams of data, however, were not integrated with each other, so a four-person Finance Department needed to manually combine the data using unwieldy manual spreadsheets. The task was onerous, cumbersome, error prone and difficult to audit.
Challenge
The company's leadership required audited financial statements. Unfortunately, the Finance Department was unable to address specific questions from external auditors. In particular, they were not able to provide a detailed list of all underlying transactions. They could not easily answer the fundamental question, "where did this number come from?" This lack of data structure significantly delayed completion of the audit.
Solution
In two months, CFO Consulting Partners (CFOCP) developed an accounting process that included a structured database that collected all relevant data streams and turned them into journal entries and trial balances. The leadership, auditors and staff can now receive timely financial statements that include a clear audit trail.
ResultsCFOCP's solutions generated the following value-added outcomes:
Developed a collections database that combined financial data from five different streams of data in a structured way.
Devised an intermediate customer name mapping process that eliminated accidental customer spelling and naming issues.
Automated the import and export of data to and from the collections database, which replaced many hours of manual labor.
Created an automated pricing tool based on the most recent prices to save time and improve accuracy, an opportunity that was realized as an automated consequence of importing and processing data.
Services
To hear how we can help your company prepare for its IPO, please contact:
Allan Tepper, CPA/MBA
Email: atepper@cfoconsultingpartners.com
M: 646.650.2028 x701