Restating Financial Statements (Forgings)
Restating Financial Statements (Forgings)
July 25 , 2023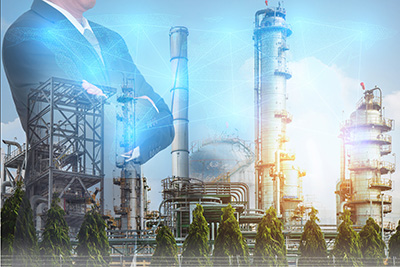 Industry: Midsize (Pipe Fittings and Forgings Company)
Client Overview
This privately held forgings company, which began as a cannon ball manufacturer during the Civil War, manufactures specialty, seamless and welded pipe fittings.
Challenge
During a period of several years, the company distributed financial statements that were not in accordance with generally accepted accounting practices (GAAP). Certain military contracts come with a long process. Once a product is manufactured, it is inspected, then it sits before it's reinspected again.
Until the military requisitions it, the company sits with an inventory item on its balance sheet. While the government allows the company a percentage to cover raw material and manufacturing costs, all the profit sits in the company's warehouse until it is shipped.
As a result, the company mistakenly mistook deposits, which should be treated as deferred income or deferred billing, as income even though the merchandise had not left the facility.
Solution
CFO Consulting Partners (CFOCP) developed a customized system that analyzed the billing data, invoice data and shipping data to determine the true accounting for more than 100 contracts and hundreds of piecemeal shipments from 2018 through 2021. Consequently, CFOCP restated all the company's financial statements, including year-end reports.
Results
CFOCP's efforts restored confidence in potential investors with accurate financial statements, and the struggling company survived long enough to complete its acquisition.
Services
Technical Accounting
To hear how we can help your company restate its financial statements in accordance with GAAP, please contact:
Jeffrey Appleman, CPA
Email: jappleman@cfoconsultingpartners.com
T: (609) 309-9307 x716