SEC Quality Review (Publicly Traded Community Bank)
SEC Quality Review (Publicly Traded Community Bank)
May 17 , 2023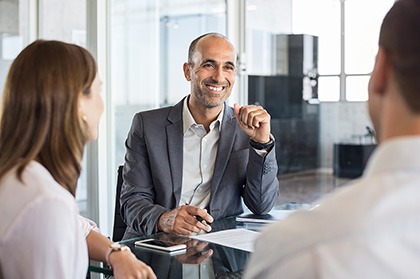 Industry: Community Bank (Financial Services)
Client Overview
A publicly traded community bank wants a comprehensive and objective "internal" quality assessment of its SEC 10-K and 10-Q documents.
Challenge
The bank's finance team is already busy with the day-to-day operations. Preparation of quarterly earnings release documents and Form 10-Q and 10-K filings are "complex quarterly projects" that divert its staff's focus away from the main business. Additionally, the bank's leadership appreciates the value of an "outsider's" perspective on the material before it is sent to auditors.
Solution
CFOCP developed an approach that raised the C-Suite's comfort level by reviewing drafted reports with an objective point of view based on extensive SEC reporting experience. The proactive SEC quality review positioned the community bank for a smooth process with its auditors.
Results
CFOCP's solutions generated the following value-added outcomes:
• Established Earnings Release Review program to assess accuracy and completeness of quarterly earnings release documents prior to publication.
• Conducted "Critical Read Through" of Form 10-Q and 10-K to ensure presentations and discussions exhibit a complete and consistent picture in compliance with financial requirements under US generally accepted accounting principles and SEC regulations.
o Cross-checked all similar values throughout document financial statement values agree to the notes and to financial tables and discussions in MD&A and other sections.
o Double-checked for mathematical accuracy and rounded-number discrepancies from software applications.
o Reviewed "roll-forwards" to mitigate potential errors with Statement of Cashflows.
o Streamlined, edited and suggested alternate language to ensure clarity and comprehensive narrative.
o Assessed compliance with financial reporting standards and SEC regulations.
• Assessed underlying documentation comparing reported values against supporting documentation to insure:
o Reported values agree to supporting documentation.
o Checked adequacy and completeness of backup documents.
o Reviewed proper organization and accuracy of underlying data to reported values.
o Ensured consistency (i.e., investments, loans), which supports the biggest numbers on the balance sheet for community banks.
Services
SEC Quality Review
Planning & Analysis
To hear how we can help your finance department prepare its SEC-required 10Q and 10K reports for a smooth audit process, please contact:
Larry Davis, CPA
Email: ldavis@cfoconsultingpartners.com
T: (609) 309-9307 x716
Eric Segal, MBA
Email: esegal@consultingpartners.com
T: (609) 309-9307 x702