Resolving FP&A Emergency (Publicly Traded Community Bank)
Resolving FP&A Emergency (Publicly Traded Community Bank)
August 10 , 2023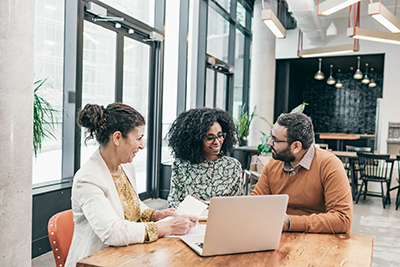 Industry: Midsized, Publicly Traded Community Bank (Financial Services)
Client Overview
A community bank experienced employee turnover in the Finance Department, resulting in the loss of a resource capable of using a software-based automated budget integrated with their reporting applications.
Challenge
The board of directors and regulators required an annual budget update, although the existing Finance Department didn't have the expertise to operate the automated solution nor move the process to Excel spreadsheets.
Solution
CFO Consulting Partners (CFOCP) devised a spreadsheet-based solution and organized the bank's management team, developing excel templates, facilitating input from various functional teams and integrating information flows into a multi-year budget projection in both internal management and regulatory formats.
Results
CFOCP's solutions generated the following value-added outcomes:
Inserted a fractional financial planning and analysis resource to orchestrate the budget process, who hit the ground running and was self-directed, taking no time away from the CFO's other responsibilities.
Coordinated directly with departments and functions including the credit, deposit, facilities, HR and finance teams, enabling the CFO to continue to focus on day-to-day operating activities.
Integrated with the teams, including loan and deposit production teams, gathering and challenging assumptions and validating inputs.
Reflected expected changes in accounting (CECL), funding arrangements and loan programs.
Gathered economic and interest rate forecasts consistent with regulatory and market viewpoints.
Projected the bank's pricing response to rising and falling rates based on observed past behavior and reflected impact of run-off and new production.
Led the senior team through budget meetings, creating tables and charts to support the CEO and inspiring the team to "stretch" goals.
Created templates to capture new business initiatives and programs.
Flowed revisions through the budget and explained changes to the team from version to version.
Produced budget results in both internal formats and in detailed formats as specified by regulators.
Services
To hear how we can help transform your finance organization to efficiently provide value-added reports and analysis to drive business decisions, please contact:
Rob Milrod, CPA/MBA
Email: rmilrod@cfoconsultingpartners.com
M: 646.650.2028 x722