Turnaround & Restructuring Advisory
Turnaround & Restructuring Advisory
July 27 , 2023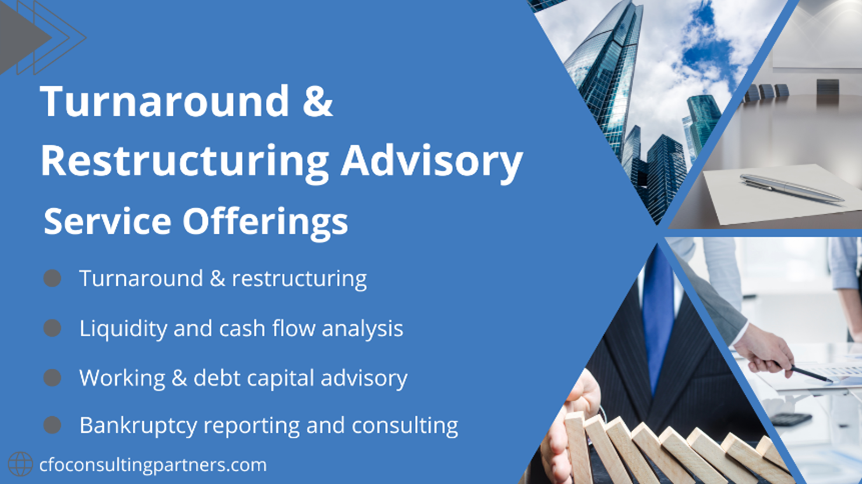 Here at CFO Consulting Partners, our hands-on approach to restructuring, turnaround and performance improvement initiatives in challenging times drives measurable results, preserves value and reduces risk.
Our battle-tested services in liquidity, debt capital management and crisis management can help you retake control of your company and restore its financial equilibrium.
Stage your comeback.
Learn more about our services here.