We Support Opening Balance Sheet Acquisition Accounting
We Support Opening Balance Sheet Acquisition Accounting
August 07 , 2023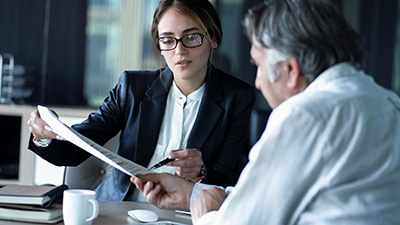 We launched a new practice to support our clients with accounting for acquisitions. When an existing business acquires a new entity, there is an inordinate amount of work to be done, which may be overwhelming for the acquirer and a conflict of interest for its accounting firm. That is where we come in.
We perform the following tasks:
Analyze valuations, purchase price adjustments & goodwill.
Ensure revenue recognition is appropriate.
Convert, when necessary, to GAAP accounting and from cash to accrual.
Prepare acquisition footnote.
Document all processes and ensure supporting documents are detailed to enable a smooth audit.
After the opening balance sheet work, we can also:
Prepare the financial statements, with notes and supporting documentation.
Perform accounting consolidations.
Evaluate the internal control structure & accounting/finance department staffing.
Review existing budgets & cash flow projections or prepare as needed.
We are also available for any traditional, fractional CFO work and senior-level project work, should you have any clients that could benefit from these services.
We would be happy to discuss this further in a confidential meeting.
About CFO Consulting Partners
We are an elite team of former Big Four experts with Fortune 500 experience that help small to midsized public and private companies grow exponentially and increase their bottom line by providing senior-level consulting services. Our staff includes former CFOs and controllers who have deep experience in solving complex accounting and finance problems, from buying and selling businesses to building and maintaining systems that work. Our time-tested, end-to-end processes solve your complex, back-office problems, from acquiring, growing, divesting and exiting your business.
Contact us today!