Technical Accounting for a Privately Held Consumer Lender
Technical Accounting for a Privately Held Consumer Lender
January 03 , 2023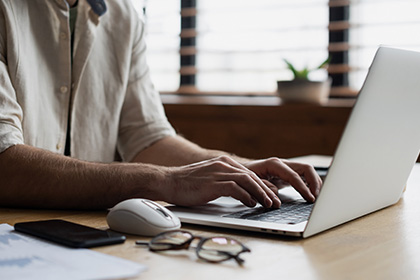 Industry: Privately Held Consumer Lender
Client Overview
A subprime consumer lender, which experiences large credit losses as part of normal business operations, engaged CFOCP to better understand the Current Expected Credit Losses accounting model (CECL), which requires that all losses currently expected to occur over the life of a loan are recorded at the inception of a loan. Implementation of CECL is required by January 1, 2023.
Challenge
The company requested guidance in evaluating the most effective financial accounting method to estimate losses under the new CECL model, which provides flexibility to management in the determination of expected losses. Among other choices, management is permitted to determine its own economic forecast that is "reasonable and supportable."
Solution
CFOCP devised an approach that helped senior leadership at the subprime consumer lender evaluate the various methods for determining the Allowance for Credit Losses (ACL), which is the reserve for loan losses.
Results
CFOCP's solutions generated the following value-added outcomes:
Performed thorough analysis of potential methods/models for determining ACL:
Discounted cash flows (DCF), which uses key variables (e.g., losses, delinquencies, pre-payments) to estimate future cash flows and discount them back using the loan's effective interest rate.
Vintage model, which tracks losses over time on the original amount financed in static pools.
Roll-rate model, which uses loss history over loss emergence period (LEP) to predict losses inherent in current portfolio.
Probability of default/loss given default (PD/LGD), which uses the key variables the name implies to estimate losses.
The client was able to us CFOCP's work to inform the selection of a CECL platform and a modeling methodology. CFOCP also reviewed other alternative models and recommended updates to the capital plan, as well as the communications plan for investor relations.
Services
Technical Accounting
To hear how we can help transform your finance organization to efficiently provide value added reports and analysis to drive business decisions, please contact:
Paul Karr, CPA
Email: pkarr@cfoconsultingpartners.com
M: (347) 334-1106