Planning & Analysis (Financial Services FinTech Startup)
Planning & Analysis (Financial Services FinTech Startup)
March 27 , 2023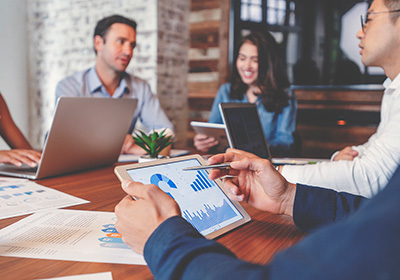 Industry: Privately Held FinTech Startup (Financial Services)
Client Overview
A startup FinTech company in financial services has initially raised capital from family and friends but wants to launch operations with Series A funding.
Challenge
The company's finances are in disarray. The CEO, who is a serial entrepreneur, is co-mingling personal and business activities. Initial conversations with Series A investors produced questions that the leadership team couldn't answer.
Solution
CFOCP devised an approach to organize the company's financial processes, developing data, information and accounting flows, financial models and policies and procedures which yielded a data room filled with pertinent information, and built a level of comfort for Series A investors.
Results
CFOCP's solutions generated the following value-added outcomes:
• Separation of start-up vs. owner's other operating business activities by connecting dedicated company bank accounts and credit cards with the accounting software package.
• Transitioned from cash-basis to accrual accounting, added controls over financial reporting and implemented a reliable process to produce timely and accurate GAAP financials.
• Set up finance operations including a regular bi-weekly cadence for cashflow forecasting, disbursement approvals and bill payments.
• Developed a comprehensive financial model producing financial and KPI forecasts and populated a data room for Series A investors including:
• GAAP financials.
• Key performance drivers.
• Capital and cash low points indicating future rounds of funding.
• Cap table inclusive of organizing all equity and debt documents, fully reconciled to the balance sheet.
• Fact sheet including metrics important to investors, including burn rate, cost to acquire, lifetime value, etc.
• Enabled management, armed with accurate information, to set goals and stay on track to the three-year financial model.
Services
Planning & Analysis, Operating Model, Balance Sheet Reconciliation, Accounting and Reporting
To hear how we can help transform your finance organization to efficiently provide value added reports and analysis to drive business decisions, please contact:
Rob Milrod, CPA, MBA
Email: rmilrod@cfoconsultingpartners.com
M: (646) 650-2028 x722