Finance Transformation (Food Manufacturer/Distributor)
Finance Transformation (Food Manufacturer/Distributor)
December 26 , 2022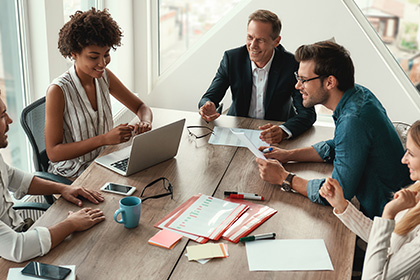 Industry: Food Manufacturer/Distributor
Client Overview
A food manufacturer/distributor engaged CFOCP to support the incoming CEO's vision for growth. The company, which recently went public, experienced challenges during a period of rapid growth from a series of acquisitions. CFOCP delivered several consulting activities, including:
Stabilized accounts receivable collection process.
Performed fully loaded unit costing for finished goods.
Developed record-to-report (R2R) financial processes and controls that allowed senior management to make timely decisions.
Challenge
The company's internal finance team needed support to match heightened expectations for a public company.
Solution
CFOCP deployed an outsourced, fractional CFO and controller to stabilize the specific finance challenges (i.e., aged accounts receivables, unit cost methodology and R2R). They also assessed the immediate pain points along three main attributes – people, process and technology. By leading discussions with the company's leadership team and becoming embedded in the R2R process, CFOCP was able to determine root causes and interlinkages among those attributes that produced long-term, sustainable solutions.
Results
CFOCP's solutions generated value-added, transformative outcomes:
Weekly P&L Insight/Monthly Operations Analysis: Designed and implemented new preparation processes, reporting templates and established review meetings.
Financial Closing Calendar: Designed a monthly calendar for the entire fiscal year to keep processes on track.
Accounts Receivable Aging: Organized resources to discover 1) customer discounts that needed to be written off, 2) root causes of missing documentation to pursue and 3) deficiencies in specific time-consuming processes (i.e. issuing a claim).
Unit Costing Analysis: Recommended a "cost follows cost" methodology and an achievable road map to implementation, which included overhead and labor cost allocations by SKU.
Financial System Conversion: Discovered flaws in the general ledger system conversion that resulted in 1) inaccurate journal entries, 2) discrepancies in the new financial system opening trial balance accounts and 3) disjointed financial processes.
Remediation Plan: Prepared a plan to prioritize and assign accountability to the pain points we observed.
Services
Accounting & Finance Outsourcing
Finance Transformation
Technical Accounting
To hear how we can help transform your finance organization to efficiently provide value added reports and analysis to drive business decisions, please contact:
Tim Jung
tjung@cfoconsultingpartners.com
T: 609.309.9307 x 715
M: 908.251.2847